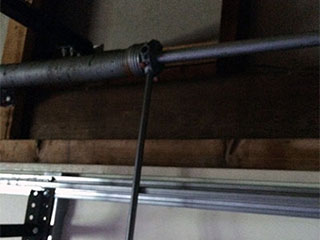 Springs Un-sprung
Broken garage door springs can make your garage door too heavy for your opener to move alone. If just one spring breaks, your door could slant, damaging the tracks and rollers. The cables that attach the springs can wear out, or the springs may not be properly balanced. Springs are one of the more common issues when a door isn't working properly, and you need a trained professional to safely replace them. The pressure that springs are under means that they can be dangerous to replace if you aren't experienced in this kind of work, and an improperly fitted spring could cause more damage down the road.
How They're Meant to Work
Garage door springs are supposed to bear the opposing force of the weighty garage door so that the motor has enough strength to easily lift and lower the door. The coils store force and balance out the door. Without them, the motors would need to be impractically large, and manually opening or closing the door would be impossible. Torsion springs do this by twisting, while extension springs do it by stretching and compressing. Extension springs are more common and less expensive, although they do wear out faster. The type of spring and number of springs you need will depend on how often you need access to your garage, and how wide your door is. A broken or worn spring can quickly become a big headache if your door is suddenly too heavy to move. Let our trained technicians repair, replace, and balance your springs and cables to restore easy access to your garage.
Reliable and Experienced Service
We've been helping people with their broken springs for decades. You shouldn't have to struggle with your door. Call Garage Door Repair North Saint Paul for fast, reliable service to return your door to normal working order and regain your peace of mind. Call us now to schedule an appointment.
You can also count on us for:
Liftmaster Chain Drive Lubrication
Belt Drive Opener Installation
Galvanized Torsion Spring Installation
Garage Door Off Track Repair